Simple methods to fix err_ssl_version_or_cipher_mismatch error in minutes.
Goes without saying you do not have much control over the technical errors on your computer. But what stays in your control is to know how to fix the most common ones. One such technical error that we meet in our everyday lives is the err_ssl_version_or_cipher_mismatch.
This error mainly takes place when your browser cannot create a secured connection with the server. Usually, when you browse a site running over HTTPS, a set of steps are conducted between the web server and the browser to ensure that the connection is valid.
However, when the server does not like the unsupported version or a misconfiguration, they will see an err_ssl_version_or_cipher_mismatch sign. This sign will prevent the user from viewing the page. Fortunately, if this issue once bit you, fret no more. This blog will walk you through and reveal the secrets on how to fix it straight. But, before that, let us brush up on some basics.
When does the err_ssl_version_or_cipher_mismatch error take place?
There could be many reasons for this occurring reason. It won't harm you before you know how to fix them if you know when they occur. Here is why:
Uncleaned cookies or browser cache
Low network or internet connection (or one that fluctuates)
Website is blocked in your firewall
Existence of extensions or add-ons in the browser that do not permit loading the page
The site is trashed in the inbuilt antivirus tool
How to Fix ERR_SSL_VERSION_OR_CIPHER_MISMATCH?
Here are a few simple hacks that you can do to prevent err_ssl_version_or_cipher_mismatch error from coming again:
Ascertain the SSL Certificate
Do you have an old TLS version?
Remove Cookies and Browser Cache
Disable the RC4 Cipher Suite
Is there a certificate name misfit?
Check the antivirus Software
Is the SSL State on your computer all clear?
Ascertain the SSL Certificate 
Begin by checking your SSL Certificate. It should be your first task to fix the err_ssl_version_or_cipher_mismatch error. Moreover, you can view the certificate on chrome and perform a legitimate analysis. This analysis will be free, in-detailed, and structured too. You can do so with the help of many free online tools.
All you need to do is insert your domain name and submit it. Then, the tool will give you certificate details like issued to, issued from, domain name, encryption strength, etc.
Do you have an old TLS version?
One of the other reasons that could show this err_ssl_version_or_cipher_mismatch error to you is running on an older version of TLS. If that is the case, upgrade to TLS 1.2 or, better yet, TLS 1.3. You can also receive some help from the SSL lab tool. It will show you the existing version that you are using now. This is how you can do it:
Type chrome://flags in the URL section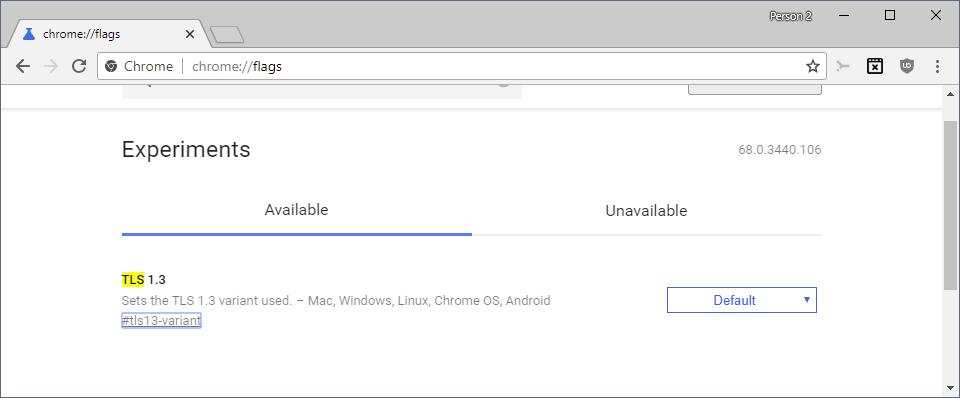 If it is not enabled, click on the 'enable' tab
If it is enabled, keep it as it is.
Remove Cookies and Browser Cache
Not only for err_ssl_version_or_cipher_mismatch we are discussing now, but for other issues too, the first thing you should be doing is deleting the browser cache and cookies.
Sometimes, it is the uncleaned cache that causes trouble. It is generally effortless to clear the cache. But if you are a first-timer, here is what you do.
Begin by pressing the keys CTRL+SHIFT+DELETE. It should be able to give you the grant to access the page. And if it does not work out, you can Google for the next steps.
Disable the RC4 Cipher Suite
Sometimes, the SSL version interference is caused when the RC4 cipher suite is removed in Chrome version 48.
What you can do is conduct a simple check to see whether the RC4 cipher suite has been enabled or disabled.
In simpler terms, ensure a proper configuration with some other cipher suite. Removing the suite will help load and view the page, which was earlier not possible.
Is there a certificate name misfit?
A misfit in the certificate name can occur for a couple of things. Some of these include when a site does not use SSL but shares the IP address with some other website that might not. Or even when the website does not use a content delivery network that does not support SSL.
Aside from this, the domain name alias is for a particular website whose name is different. But the alias would not be a part of the certificate.
Check the Antivirus Software
Have you checked your antivirus just yet? It could be possible that your antivirus might be blocking your access to the website. So how do you check that? First, begin by disabling your antivirus software for a minute.
While you do that, refresh and reload the page as it might yet just work out fine. And if this does not work out well this time, have a check on the firewall. Who knows, the website might just be blacklisted too.
Is the SSL State on your computer all clear?
Have you tried clearing the SSL State just yet? Just like clearing out the browser cache and cookies might get you in line, similarly, clearing the SSL State will help too. These are the steps you can implement in the old version of chrome browser to clear the SSL State on Windows:
1. You need to search Internet options in the control panel.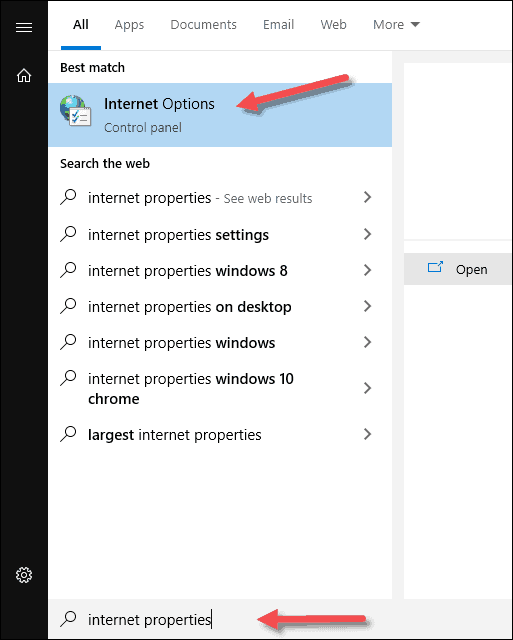 2. You should now be able to see the internet properties dialogue box appearing
3. Now click on the Content tab
4. You will now see 'Clear SSL State', click on OK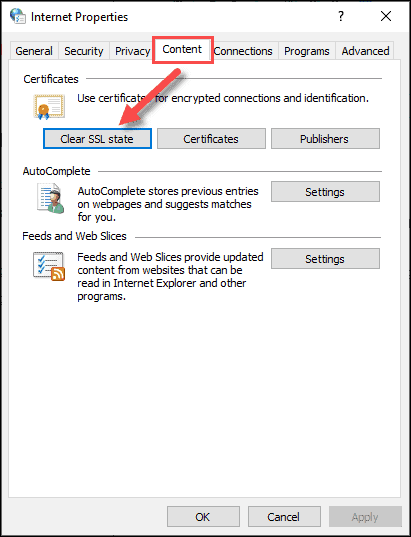 5. Restart Google Chrome
That's a Wrap
This guide helps you to fix the Err_ssl_version_or_cipher_mismatch error. However, do not get all baffled to see this. Following the steps mentioned above, you should be good to go.
Also, keep in mind that just in case you have deployed an older operating system, you might want to reconsider upgrading it anytime sooner.
It can be possible that some of the newer technologies may rule out your system.
Related Errors :